5083 5086 H111 Marine grade aluminum plate sheet for shipyard boat deck
5083 aluminum plate is a high-magnesium alloy with good strength in non-heat treatable alloy, good corrosion resistance and machinability,
The surface of 5083 aluminum plate is anodized and the surface is beautiful. The arc welding performance is good. The main alloying element in the 5083 alloy is magnesium, which has good corrosion resistance and weldability, as well as moderate strength. Excellent corrosion resistance makes the 5083 alloy widely used in marine applications such as ships, as well as in automobiles, aircraft welding parts, subway light rails, pressure vessels that require strict fire protection (such as liquid tankers, refrigerated trucks, refrigerated containers), refrigeration units, TV towers, Drilling equipment, transportation equipment, missile parts, armor, etc.
5083 belongs to the Al-Mg alloy and is used in a wide range of applications. Especially in the construction industry,
Grade 5052 is an excellent marine grade for when formability is required. If strength is more of a concern, grade 5083 is a good alternative. 6061-T6 is an all-around popular grade of aluminum that is also commonly used in marineapplications. It has very good corrosion resistance and is precipitation hardened
Marine grade aluminum plate are applied in processing large boats, yachts and other ships,and dnv approved aluminum plate 5083 is professional anti-rust aluminum plate. Compared with other industries, marine industry pay more attention to safety and quality in many aspects. Therefore, marine grade aluminum plates with excellent performance can be applied to more ship factories. Through the alloy composition determination, casting process optimization, homogenization heat treatment and rolling process test, the product performance of aluminum plate 5083 H116 is usually applied
The DNV certificate has been regrade as the quality ensurance for marine industry, only passed the DNV certificate, the aluminum plate 5083 for the ship factory can meet the requirements of the users, especially the increase of the processing demand for the complex parts such as the aluminum plate for the ship, the rail transit, the automobile and the mold, so the application prospect is very broad. The whole ship body can be made of aluminum alloy material, with strong anti-aging ability, and has been further improved in corrosion resistance through continuous research and design, so from the long-term choice, marine aluminum alloy material belongs to the best choice.
Selection of dnv approved aluminum plate 5083 has light weight, strength, corrosion resistance, good weldability and many other advantages. Aluminium alloy has higher strength than steel, but it is more light in the weight, which will save oil, aluminium alloy still can solve the problem of rust, still can save on maintenance cost.
Aluminum metal supply the 5 best Marine Grade aluminum plate sheet available
5052 marine grade aluminum plate This alloy is remarkably resistant to seawater corrosion. Its medium to high strength alloy make-up allow for good cold formability and exceptional weldability. Magnesium is the major alloying element for 5052. In the marine industry, it is the primary material for boat hulls and cargo tanks.
5083 aluminum plate
Of all non-heat treatable alloys, this has the highest strength. 5083 is resistant to stress, cracking and exfoliation attack under in marine corrosive conditions. It has a low density and excellent thermal conductivity. It is used across many industries, but primarily shipbuilding.
5083 aluminum sheet is used to manufacture pressure vessels and tanks, truck components, marineequipment and components, and cryogenic applications
5086 aluminum sheet
This alloy shows great results when welded, retaining most of its strength. This factor, along with its corrosion resistance in seawater make it a very popular material choice for the marine industry. 5086 is used extensively for hulls and vessel gangways.
5086 aluminum sheet belongs to 5000 series alloy and is one of the key products of 5000 series aluminum plate. The main alloying elements of 5086 aluminum alloy are magnesium and silicon. The products have high corrosion resistance, good weld-ability and medium strength. 5086 aluminum can be used in the manufacture of sheet metal, metallurgy, and electrical enclosures for transportation vehicles and ships. Compared with other aluminum products, the anti-corrosion property of 5086 aluminum is an important reason for its wide application. Therefore, 5086 aluminum sheet plate has also become "rust-proof aluminum plate". Aluminum-magnesium alloys and aluminum-manganese alloys are collectively referred to as rust-proof aluminum because the alloy components in between have their anti-corrosion properties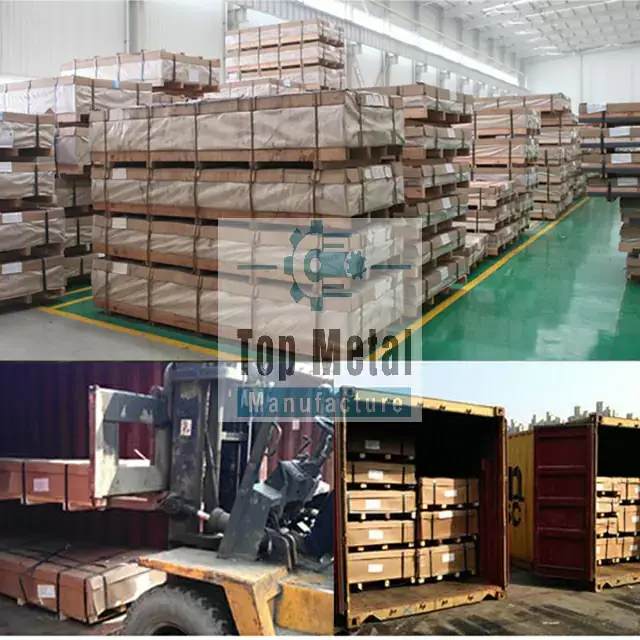 Chemical Analysis of aluminum alloy Plate
Alloy
Si
Fe
Cu
Mn
Mg
Cr
Ni
Zn
Ti
Al
1050
0.25
0.4
0.05
0.05
0.05
-
-
0.05
0.03
Remains
1060
0.25
0.35
0.05
0.03
-
-
-
-
-
Remains
1070
0.2
0.25
0.04
0.03
0.03
-
-
-
-
Remains
1100
0.95
0.95
0.05-0.2
0.05
-
-
0.1
-
-
Remains
1200
1
1
0.05
0.05
-
-
-
0.1
0.05
Remains
3003
0.6
0.7
0.05-0.2
1.0-1.5
-
-
-
0.1
-
Remains
5005
0.3
0.7
0.2
0.2
0.5-1.1
0.1
-
0.25
-
Remains
5042
0.2
0.35
0.15
0.2--.5
3.0-4.0
0.1
-
0.25
0.1
Remains
5052
0.25
0.4
0.1
0.1
2.2-2.8
0.15-0.35
-
0.1
-
Remains
5083
0.4
0.4
0.1
0.4-1.0
4.0-4.9
0.05-0.25
-
0.25
-
Remains
5754
0.4
0.4
0.1
0.5
2.6-3.6
0.3
-
0.2
-
Remains
6061
0.4-0.8
0.7
0.15-0.4
0.15
0.8-1.2
0.04-0.35
-
0.25
-
Remains
6063
0.2-0.6
0.35
0.1
0.1
0.45
0.1
-
0.1
-
Remains
6082
0.7-1.3
0.5
0.1
0.4-1.0
0.6-1.2
0.25
-
0.2
-
Remains
7050
0.12
0.15
2.0-2.6
0.1
1.9-2.6
0.04
-
5.7-6.7
0.06
Remains
7075
0.4
0.5
1.2-2.0
0.3
2.1-2.9
0.18-0.28
-
5.1-6.1
0.2
Remains