competitive price 5052 Aluminum Tread Checkered Sheet for Indoor Stairs
Diamond plate stair treads are manufactured from high quality diamond plate, also known as checker plate
Aluminum plate stair treads are ideal for retrofitting over existing dangerously slick flooring in applications that require a lightweight corrosion resistant surface. Non-slip aluminum plate stair treads are a cost-effective way to create an instantly safe surface without completely replacing existing flooring.
Aluminum Tread Plate Features:
Light weight transport sector is required, Disassembling, Convenient assembling,
the best comer of an aluminum alloy step. Increase the energy-saving effect.
5052-H32 is optimal for sheet metal work because of its ability to allow for a tight radius while bending. 5052-H32 contains 2.5% magnesium. It is one of the highest strength alloys of the non-heat treatable grades. ... 6061-T6 is the most commonly used aluminum alloys
5052-H32 Aluminum Sheet is commonly used for the bodies of boats, buses, trucks, and trailers, as well as for chemical drums. It is nonmagnetic and not heat treatable
We can manufacture the Aluminum checkered sheet for you in cold rolled and hot rolled condition, our kind of products as follows:
1000 Series: 1050, 1060, 1070, 1050A, 1350, 1145, 1035, 1100, 1200, 1235,
2000 Series: 2011, 2014, 2014A, 2214, 2017, 2017A, 2117, 2218, 2618, 2219, 2024, 2124,
3000 Series: 3103, 3004, 3005, 3105, 3003,
5000 Series: 5005, 5019, 5050, 5251, 5052, 5154, 5454, 5554, 5754, 5056, 5356, 5456, 5082, 5182, 5083, 5183, 5086,
6000 Series: 6101, 6101A, , 6005, 6005A, 6351, 6060, 6061, 6063, 6063A, 6070, 6181, 6082,
7000 Series: 7003, 7005, 7020, 7022, 7050, 7075, 7475.
Alloy: 1050, 1060, 1100, 3003, 5005, 5052, 5083, 5754, 6061
Temper: H12. H14. H16. H18. H112. H22. H24. H26. H32. H34. H36. H38. H112, H111, H116, H321 O etc.
Thickness: 0.2mm, 0.21mm, 0.22 mm, 0.25mm, 0.30mm, 0.35 mm, 0.4mm, 0.5mm, 0.6mm, 0.7mm, 0.8mm, 0.9mm, 1.0 mm, 1.1 mm, 1.2 mm, 1.3mm, 1.4mm, 1.5mm, 1.6mm, 1.7mm, 1.8mm, 1.9mm, 2.0mm, 2.1 mm, 2.2mm, 2.3mm, 2.5mm, 2.7mm, 2.8mm, 2.9mm, 3.0mm, 4.0mm, 6.0mm, 7.0mm, 8.0mm, 10.0mm, 12 mm 13mm, 14mm, 15mm, 16mm, 17mm, 18mm, 19mm, 20.0mm, 22mm, 25mm, 30mm, 35mm, 40mm, 45mm, 50mm, 60mm, 70mm, 80mm, 90mm, 100mm, 110mm, 120mm, 150mm, 180mm 200mm, 250mm, 300mm, 350mm, 400mm
Width: 1000mm, 1200mm, 1220mm, 1500mm, 2000mm, 2200mm
Length: 1000mm, 2000mm, 2440mm, 2500m, 3000mm, 3600mm, 4000mm, 12000mm
Packing: Export standard, covering with brown paper and plastic film then packed with steel band & wooden case/pallet
Origin: China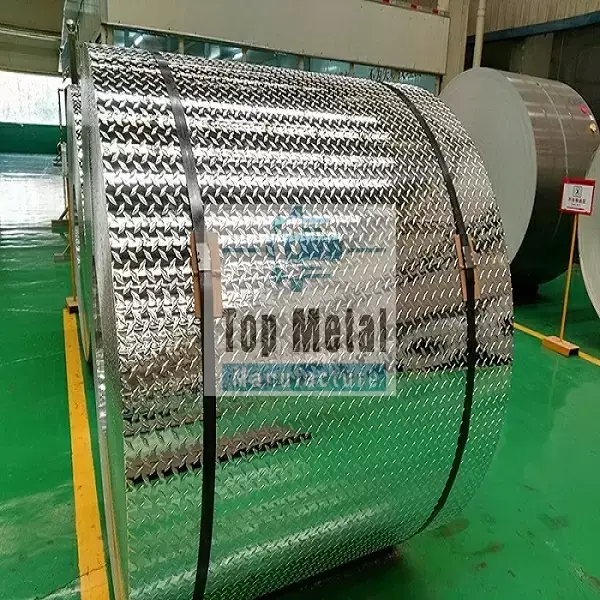 Aluminum sheet is any aluminum sheet metal thicker than foil but thinner than 6mm; it comes in many forms including diamond plate, expanded, perforated and painted aluminum sheet. Aluminum plate is any aluminum sheet metal that is thicker than 6mm
Temper of aluminum sheet: O, H, W, F, T
H:H12, H14, H16, H18, H19, H22, H24, H26, H32, H34, H111, H112, H114, H116
T: T0-T651
Size of aluminum sheet
Thickness:0.2-6.0mm
Width:100-2400mm
Length:200-11000mm
Mother coil: CC or DC
Weight: About 2mt per pallet for general size
MOQ: 5-15 ton per size
Protection: paper inter layer, white film, blue film, black-white film, micro bound film, according to your requirement.
Surface: clean and smooth, no bright speck, corrosion, oil, slotted, etc.
Standard product: GBT3880, JIS4000, EN485, ASTM-B209
Delivery time: about 30days after receiving the deposit
Payment: T/T, L/C at sight
Trading terms: FOB, CIF, CFR
Application of aluminum sheet
Aluminum sheet is used in construction material and building material. Including: roof panel, ceiling, in-wall, partition wall, shutters, window blind, gate, balcony, wall, road marking, street signs, road protecting plate, highway protecting plate, bridge carrier wall, scaffold, ship plate, etc.
Aluminum sheet is used in electric machine components. Including: protective plate, protective box, capacitor box, tank of power capacitor, electrolytic condenser, variable of battery, volume shaft, loudspeaker framework, switch plate, semi-conductor radiator, magnetic disk, motor frame, fan blade, electric cooker, cooling fin, heat sink, etc