EN 10130 DC01 Steel 1.0330 cold rolled steel flat sheet coil
DC01 steel (1.0330 material) is a European standard cold-rolled quality low-carbon steel flat product for cold forming. In BS and DIN EN 10130 standard, it contains 5 other steel grades: DC03 (1.0347), DC04 (1.0338), DC05 (1.0312), DC06 ( 1.0873) and DC07 (1.0898), the surface quality is divided into 2 types: DC01-A and DC01-B. In addition, this steel is also used under electrogalvanizing conditions. The designation of the steel is DC01+ZE (or 1.0330+ZE), and the standard is EN 10152.
DC01 Meaning and Definition
D: (Drawing) flat products for cold forming
C: Cold rolled
DC01: Drawing quality
DC03: Deep drawing quality;
DC04, DC05: Special deepdrawing quality;
DC06: Extra deepdrawing quality;
DC07: Super deep drawing quality.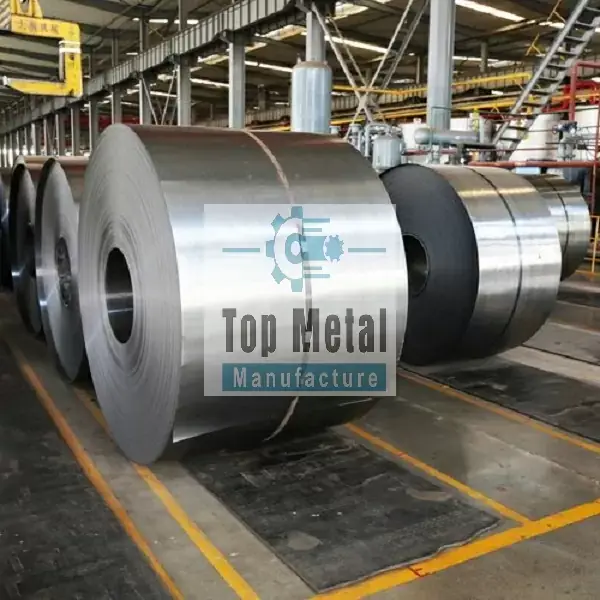 Chemical Composition
DC01 steel chemical composition is listed in the following table based on ladle analysis.
Country (Region)
Standard
Chemical Composition (ladle analysis), %, ≤
Surface quality
Deoxidation
Classification
Steel name (Steel number)
C
Mn
P
S
European Union
EN 10130
DC01 (1.0330)
0.12
0,60
0,045
0,045
A, B
Manufacturer's discretion
Non-alloy quality steel
EN 10152
DC01+ZE (1.0330+ZE)
A, B
EN 10139
DC01-C390, C340, C440, C490, C590, C690
–
Notes:
EN 10130 – Cold rolled low carbon steel flat products;
EN 10152 – Electrolytically zinc coated cold rolled steel flat products.
EN 10139 – Cold rolled uncoated low carbon steel narrow strip.
Cold-rolled steel coils are widely applied to automobiles, electrical appliances, steel office equipment, containers, and numerous other products closely connected to pour daily lives.
JIS G3141 Chemical Composition
Material Grade
Chemical Composition %
C
Mn
P
S
Alta
SPCC
≤0.12
≤0.50
≤0.035
≤0.025
≥0.020
SPCD
≤0.10
≤0.45
≤0.030
≤0.025
≥0.020
SPCE
≤0.08
≤0.40
≤0.025
≤0.020
≥0.020
for all steel grades,when C≤0.01,Alt≥0.015
JIS G3141 Mechanical Property
Steel Grade
Tensile test
r90
n90
Yield strength/MPa
Tensile Strength /MPa
Elongation after break b(L0=50mm, b=25mm)/%
0.5~1.0mm
1.0~2.0mm
not less than
SPCC
140~280
≧270
≧34
≧37
SPCD
140~240
≧270
≧36
≧39
1.3
SPCE
130~210
≧270
≧38
≧41
1.6
0.18