Copper is a highly malleable and ductile metal, a good conductor of heat and electricity
Copper is one of the most versatile metals, copper is used across several industries and applications. With great conductivity, durability, flexibility, and more, copper is useful for many commercial products
Detailed Product Description
| | |
| --- | --- |
| Material | Copper Or Brass |
| Shape | Flat Sheet Or Coil |
| Hardness | 1/2 Hard/1/4Hard/ Hard |
| Width | 10mm-2500mm |
| Thickness | 0.6mm-150mm |

High Stability Strong Wear Resistance China Factory Price 99.97% Copper Sheet coil plate Suppliers
Copper plate is used in missile components and nuclear materials storage. Copper plate, with the characteristics of being highly conductive as well as resistant to corrosion, provides just the right aspects to make it ideal for military use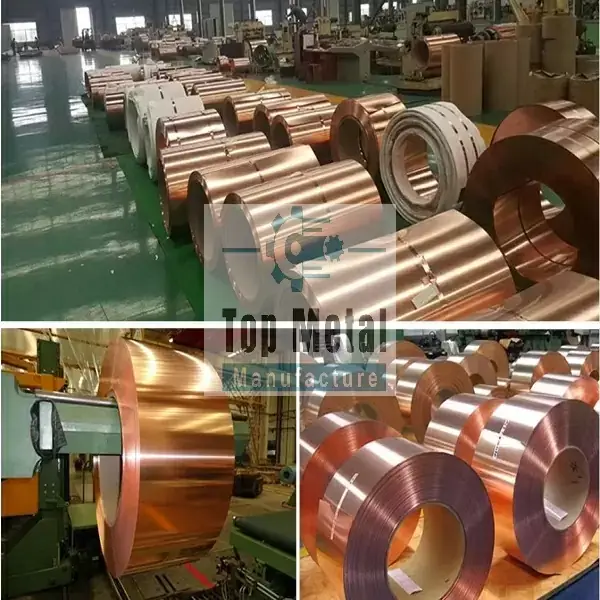 Name
cathode copper plate , China Copper plate ,Copper sheet, copper plate ,copper bright plate, Copper Bar, Copper Busbar
Material

T1,T2,TP1,TP2,C10100,C10200,C10300,C10400,C10500,C10700,C10800,C10910,C10920
C10930,C11000,C11300,C11400,C11500,C11600,C12000,C12200,C12300,C12500,C14200
C14420,C14500,C14510,C14520,C14530,C17200,C19200,C21000,C23000,C26000,C27000,C27400,C28000,C33000,C33200,C37000,etc
C68700,C70400,C70620,C71000,C71500,C71520,C71640,C72200,etc
1.purity 99.97%-99.99%
2.Weight of each sheet: 125kgs (+/- 1%)
3.Net weight of each pallet: 2mts (+/- 1%)
4.Min. weight in each container: 20mts approx.
5.Gross weight of each container: 22.20mts approx.
6.Dimensions: 914*914*12mm or custom
Copper plating material surfaces presents a number of advantages to substrates. The primary reason for copper plating is to improve the conductivity of a substrate, copper is highly conductive - only Silver is a more effective metal at conducting electricity. As a soft metal, copper is also malleable and so has the inherent flexibility to maintain adhesion even if a substrate is subject to being bent and manipulated post plating. When electroplated, copper provides a smooth and even coverage which therefore provides an excellent base for additional coating or plating processes. Corrosion resistance is another advantage to copper. Although copper is not as effective at resisting corrosion as nickel and so is commonly used as a base layer for nickel if enhanced corrosion protection is needed; typically the case for materials that are required to work in marine and subsea environments. Lastly, copper has anti-bacterial properties and so is used in some medical applications.